All my Saints are AKC registered, champion blood lines, Norwegian and American bloodlines, dry mouth. I have puppies for sale, you could check them out on the top links MALE PUPS & FEMALE PUPS! Father is related to the movie "Beethoven's Big Break". Female is from the top blood lines Schwarzwalds Kennel and Blue Valley. My dogs are all Dry mouth. People call them dry mouthed, because their jaws are not as big, therefore they don't drool. Puppies have various hair lengths (long,medium and short). Both parents also have champion bloodlines and aren't related or cross-breed. I have 3 males which are not related to each other and male name Mozart ( from Gabby and Beethoven) for breeding with female and they have no relation to each other at all. Mozart is huge size 2 year old he weighs 230 lb, his puppies are born big sized. They are grown in a very socialized environment and are great with kids and other pets.
All my Saint Bernards' have great personalities! As well as they are very smart, very calm and litter trained! You will absolutely adore this breed. I made sure before I bought my Saints that they were coming from a excellent blood line, so I could make my own improved breed of amazing Saints!
Puppy's are AKC registered, current vaccinated and dewormed, front and back dewclaws have been also removed.
We take Deposit for the pups. We also ship the puppies, shipping is additional from $350 and up, depend what state your shipping to. All my puppies have a 60 day free health insurance from AKC.u
​We accept PayPal payments, wire, deposit or money order, contact us with for any other type payment.
Pet limited AKC register Price: $ 2500
Full register (breeding or show) AKC: $ 3200
We take Deposits $ 400 to hold puppy non-refundable. Please contact us for additional information :) My email myakdogs@gmail.com
Call 907-616-1500 or 907-987-0024
We have 1 female available from Brigitte and Baron born December 14 2016
New litter will be born soon from Heidi and Baron .We take deposits for new litter.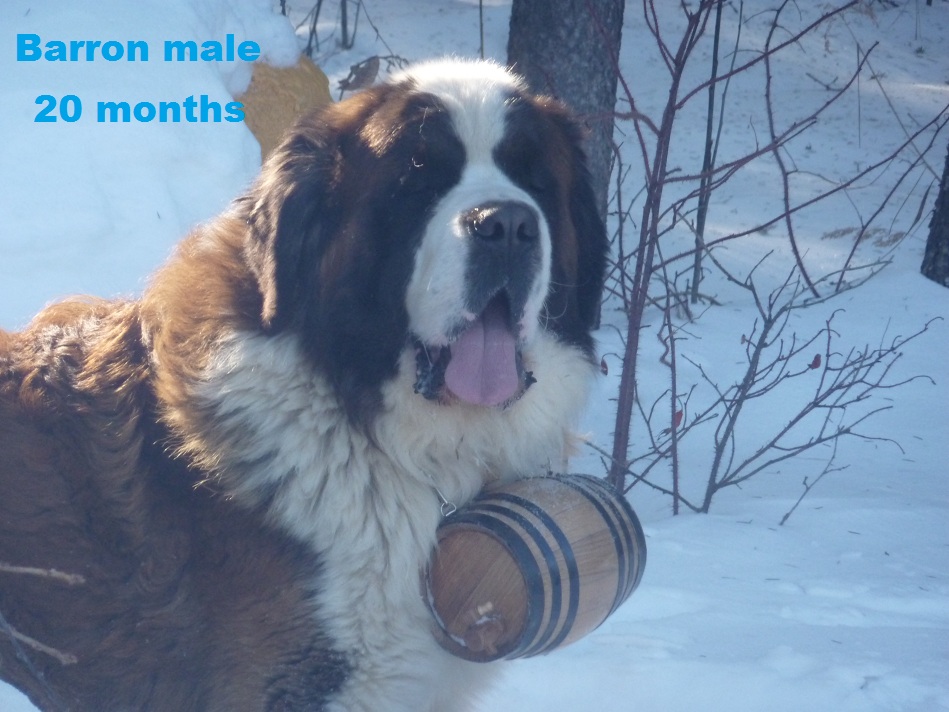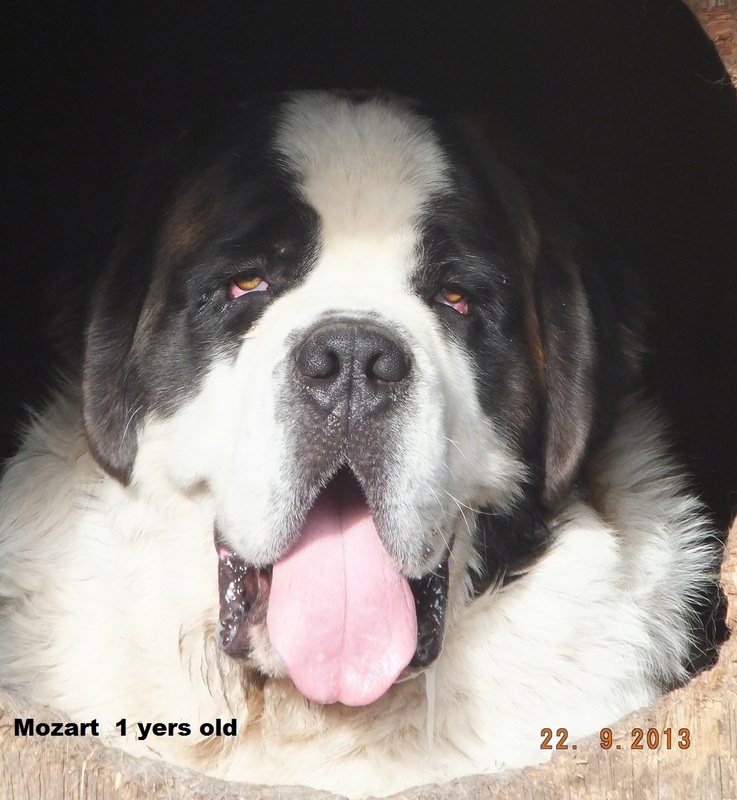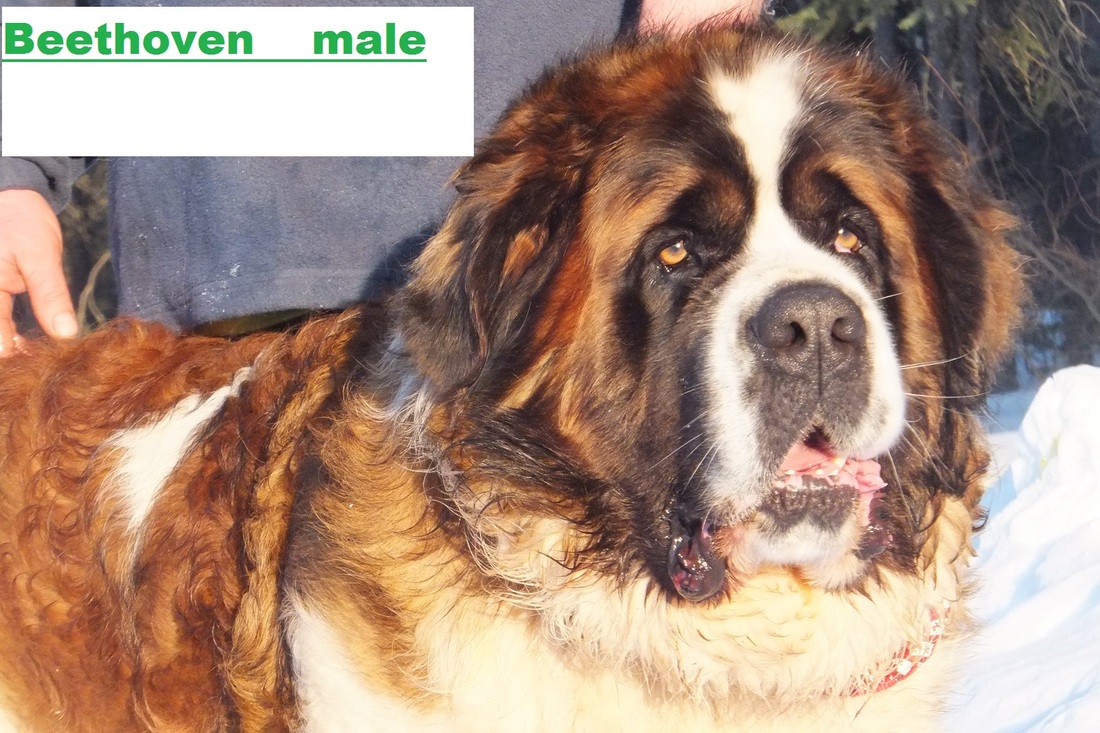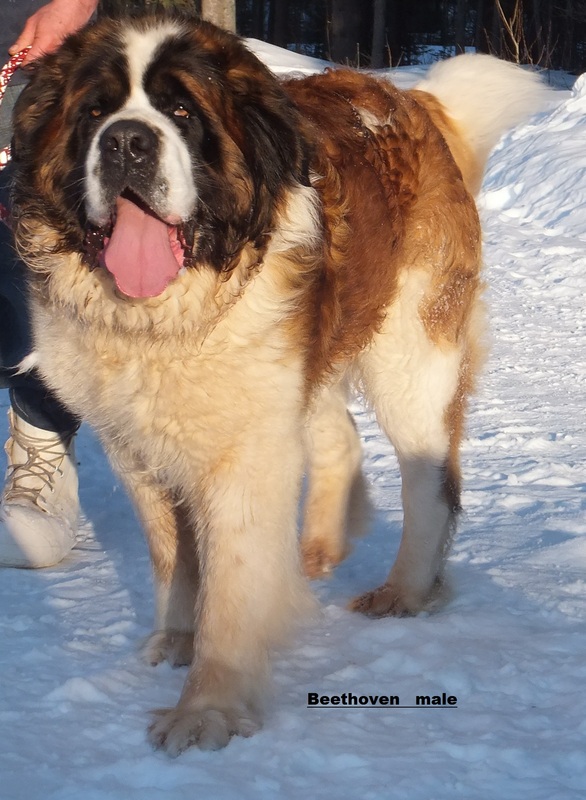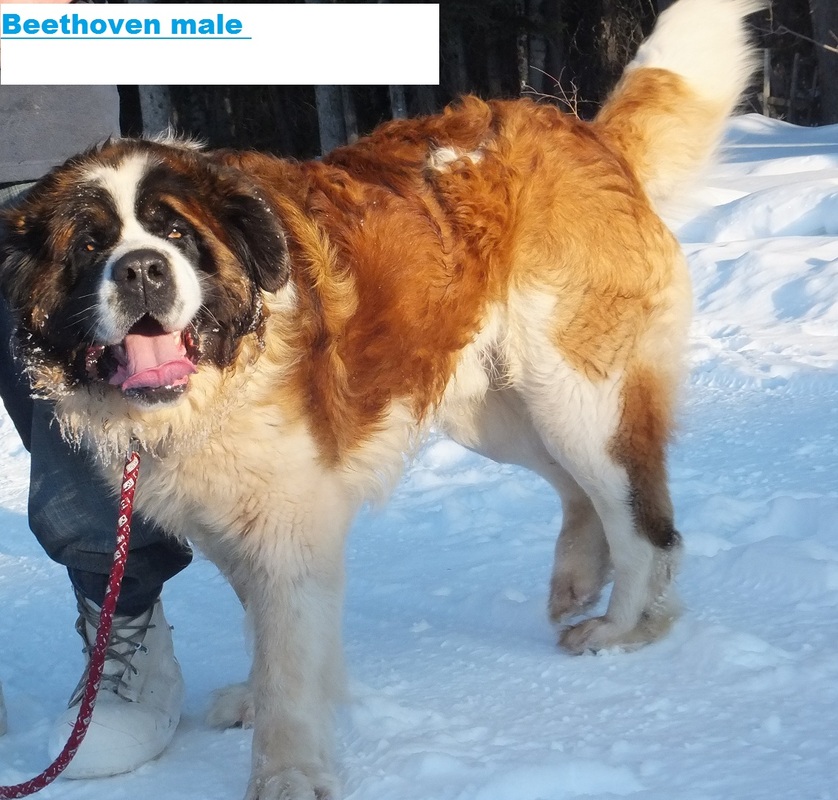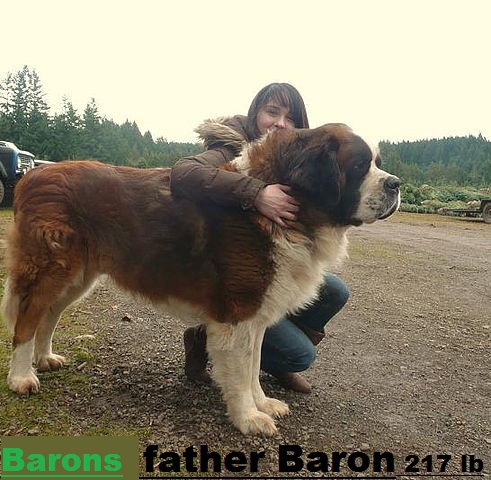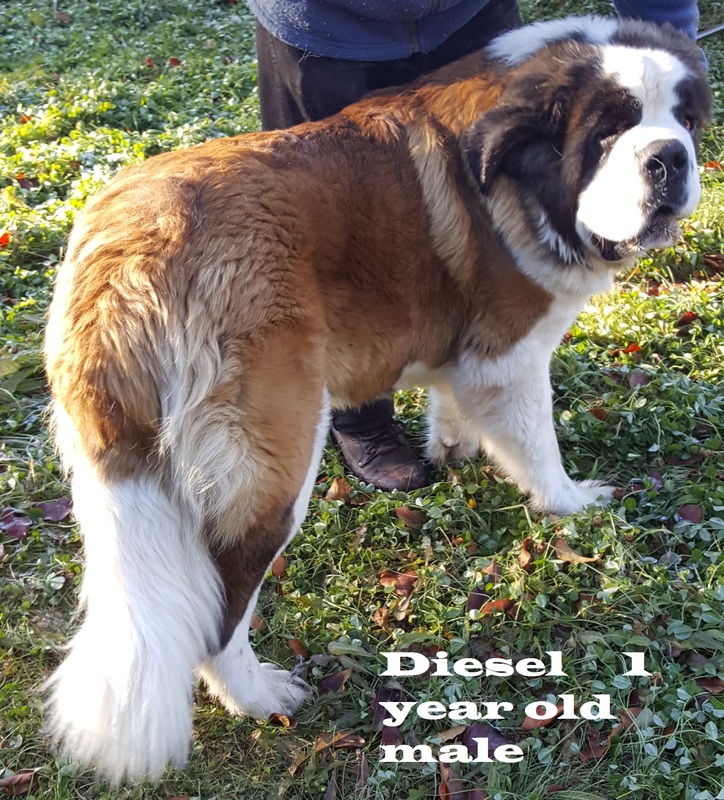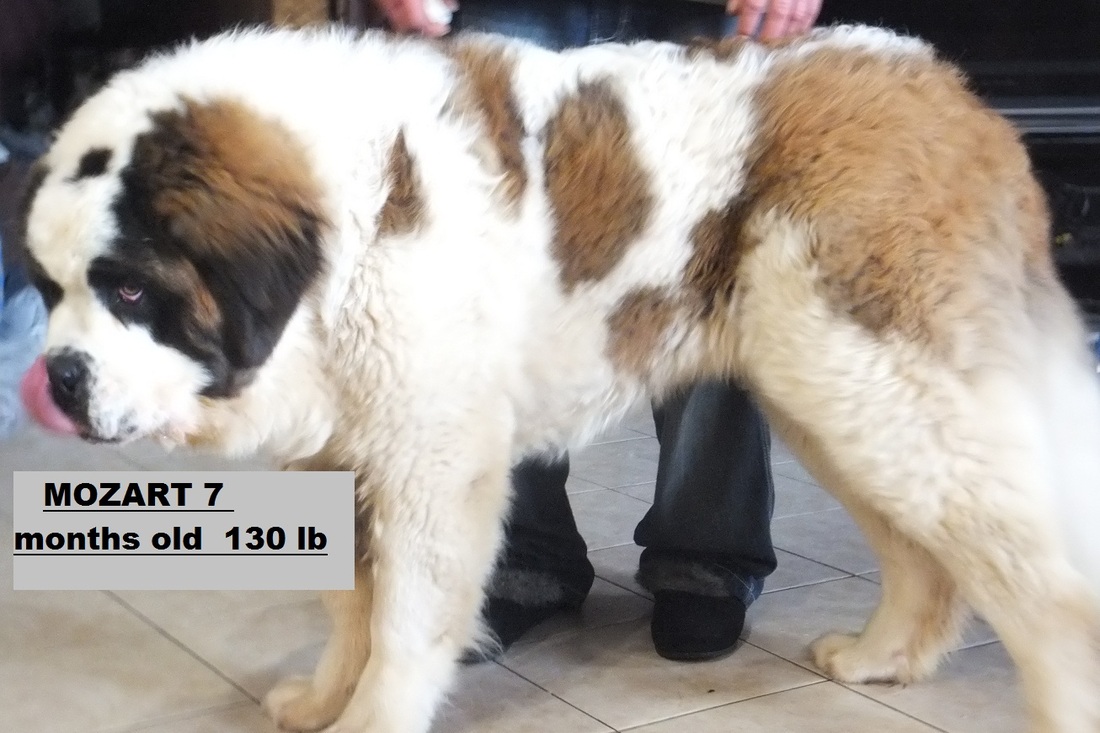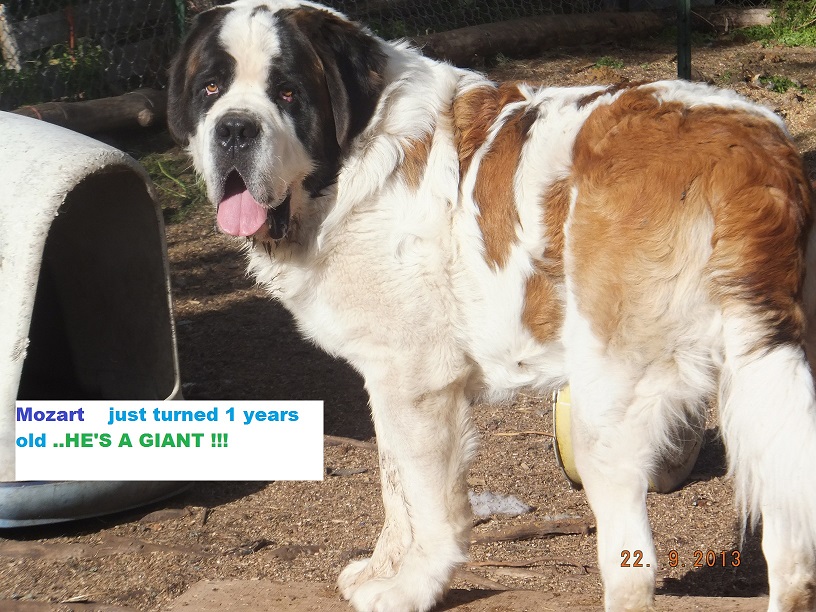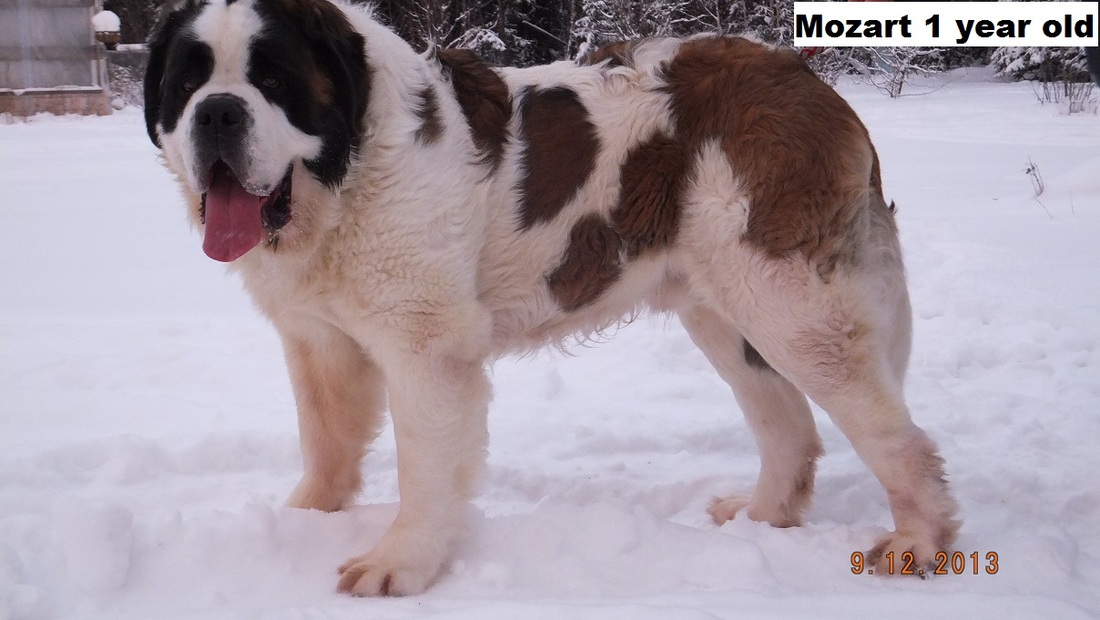 Reviews
Olga & Family :)
I wanted to express my gratitude to your kennel for my pup Blossom AKA (Ruby) My family & I couldn't ask for a better pup. She was brought home June 15,2015 Her sire was Beethoven and dam was Ruby. she is a fabulous girl very AMAZING!!! I Love Her So Much she is going to be 5 months soon & weights 50+lbs & has the best temperament & has been a wonderful addition to our family. I can't Thank You enough you make beautiful pups I would & have shared your Kennel information your a wonderful Breeder :) sincerely, Monica
Reviewer:
Monica
, August 25, 2015
Purchased a Puppy
When I received my puppy he was everything this breeder told me he was. He is a loving and social puppy. I know he came from a person that took a lot of time with him. I would recommend this breeder to everyone looking for a St. Bernard.
Reviewer: cheryl, July 21, 2015
Purchased a Puppy
Wonderful puppy! Purchased a male puppy in June 2015. He is so playful and loving. You can really see that he was well socialized and taken care of prior to coming to his new home. I would recommend this seller to anyone. If you are looking for a great puppy, this is the person to buy from.
Reviewer: William, June 18,2015
The cutest Saint Bernards
got a Saint Bernard puppy from this breeder after doing a lot of research on the internet. The transaction was easy and smooth. Our little baby came to us and we love him so much. Our puppy was as described. Very well socialized, super mellow and loves kids. I would recommend this breeder to anyone looking for a Saint Bernard.
Reviewer:
Mary
, September 11, 2015
One from TX send today ,she buy smallest puppy 😊 I got today from lady ,she buy last year puppy ,she just send me email today...I send you today ..she buy small puppy in the litter...
I wanted to write a review on your web site but couldn't figure it out. I ma sending to your email maybe you could copy and paste there.
Purchased puppy - We want to express our thanks to your kennel for the most Amazing puppy. His dad is Mozart and mother is Ruby he was born October 24 2015. He was sent to us December 16 2015. He left Fairbanks Alaska to anchorage Alaska to Seattle Washington and arrived to in Dallas Texas. A very healthy little boy named Boomer. He is everything Olga said he would be plus more. He is the friendly ,lovable,social,excellent with children and loves our cats. When he came to us he weighed 11 lb. his first vet visit 1/13/15 he weighed 33.8 lb. it was well worth the research we have the perfect boy. I would recommend to anyone that wanted a Saint Bernard puppy to check this kennel out. You won't have to look any further. We are a retired couple he has brought so much joy to us. He's a very smart puppy to be almost 4 months old understand very well. We took him for his second vet visit 2/10/16 weight was so 48.2 lb. all transactions from this kennel to us was very easy no problems with anything, even the flight. Thank you Ogla and family for sending us the most Amazing,lovable, addition to our home.
Thanks again, Steve and Rebecca Williams 💕
I purchased a saintbernard female puppy. Her name is Abigail. I called Olga, and she is the most plesent person to talk with. I knew after talking to her she just loves her dogs. As I do to. She is very trust worthy, and she kept me up to date on the progress my puppy was making til the day she shipped her to me. She sent me a lot of pictures, and let me see the puppy as she was growing big enough to be shipped to me. My puppy is just as she told me, very loving, loves children, very well mannered and the prettiest thing I've ever seen. My family is so pleased with our new addition that she has a new litter, and I just have to get one of them as well. If any one wants a true, very large, adorable, and well mannered saint. I would strongly recommend getting it from Olga. She puts all she has, a lot of love, and her time into these little babys. Its very noticeable when you receive your new baby. You will be extremely happy with the puppy she sends you. WE JUST LOVE OUR ABBY. Thank you Olga for becoming my long distant friend and for making it possible for us to have one/two of your babys. These puppies are the real deal, and so is this breeder. Anyone will be nothing but pleased and happy to deal with Olga.
Sincerely,The Root FamilyTonia Root